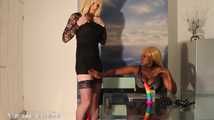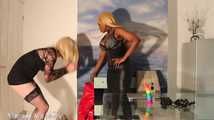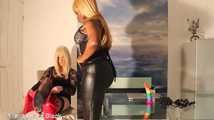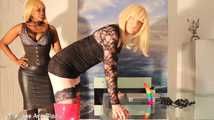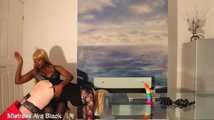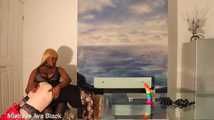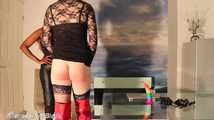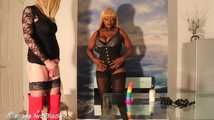 Custom: Anything for the job
Includes ebony female domination - female domination - female supremacy - boot domination - anal - blow jobs - kinky boots - Jessica Dee - adult role play - crossdressing - stripping - office domination - strapon
Ava - a prominent local clothing designer - has put out an ad for a male model for her new clothing line. John had applied and couldn't believe his luck when he had been shortlisted for a private fitting.
Ava had been dismissive and abrupt when they met, immediately knocking his confidence. She wanted someone who was willing to do as she instructed without question she had told him. Nothing was bigger than this project, and the lead of this brand would be swimming in fame and fortune in no time! John had been eager, nodding happily along. He was the man she was looking for, he had reassured her.
But when she had sent him to try on the clothing he had been more than slightly shocked. A short black dress, stockings, and a wig were all laid out for him to wear. Must be some new androgynous line for the brand he thought. Nervously, he tried it on. He didn't want to blow his chances today, and Ava already seemed so pissed off about his few questions.
So he had put on the embarrassing clothing and come downstairs to see her judgment.
The smile on her face should have been warning enough.
Because as he was very soon to find out, Ava didn't just want to see if he would model the clothing.... She wanted to see how he would act and feel in the beautiful world of male crossdressers. She had chosen him specifically because he had 'the look' that she knew would sell!
But in order for him to be convincing he had to embrace the lifestyle fully! Starting with spreading his mouth and then his arse. To become a right cock loving slut just like the people she wanted to buy her new clothes.
Simply kinky business!
Mehr anzeigen