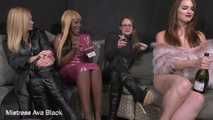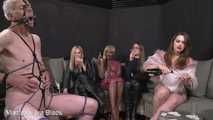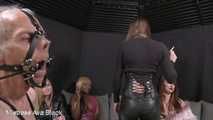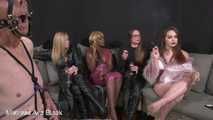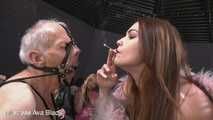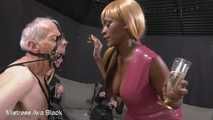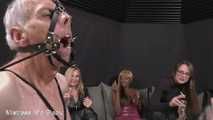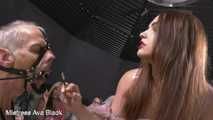 Bathed in our spit - Full Clip
Includes CFNM - interracial domination - bondage - real femdom sessions - human ashtray - smoking fetish - femdom parties - mistress parties - no safeword femdom - spit fetish - spitting fetish - no holds barred femdom - smoke rings - sexy smoking - cigarette butt chewing - cigarette smoking - spitting parties
Featuring: Goddess Gynarchy, Mistress Krush UK, Mistress Ava Black, Mistress Paris UK
Ladies do love to catch up!
And when they are Mistresses these catchup sessions are brutally uncomfortable for slaves. But Mistresses don't care! They love to have a little bit of visual amusement tied up and at their mercy.
Today they have a total degradation piece of s£@t who will do anything! Just anything!
The drinks and cigarettes are flowing, the ladies are having a great time. Then someone decides that this fucker would make for a good human ashtray. And that's when the slave discovers that his day just got a little bit more complicated!
Mistresses can't believe just how much abuse this slave will take! Makes them want to hurt him even more. One after the other they empty their ash into his mouth and watch him chew it. Anything for a little bit of attention. Awww bless!
But then he fails to inhale Mistress Ava's smoke as she exhales it into his mouth and breathes back into her face! Breathes back!
Wrong fucking move!
She spits right into his stupid arse mouth! How dare he?
The shock on his face is clear. But he daren't beg for mercy. And then the Mistresses decide they will come up and have a go. Spitting into his face, his mouth, even right up his nose!
Anything for a little bit of attention hahaha!
The floodgates open now and the Mistresses go to town on the helpless slave. He doesn't deserve any attention, he doesn't deserve any respect. All he deserves is to be completely covered, soaked by every drop of spit and chunky loogies they can hawk up!
Mehr anzeigen